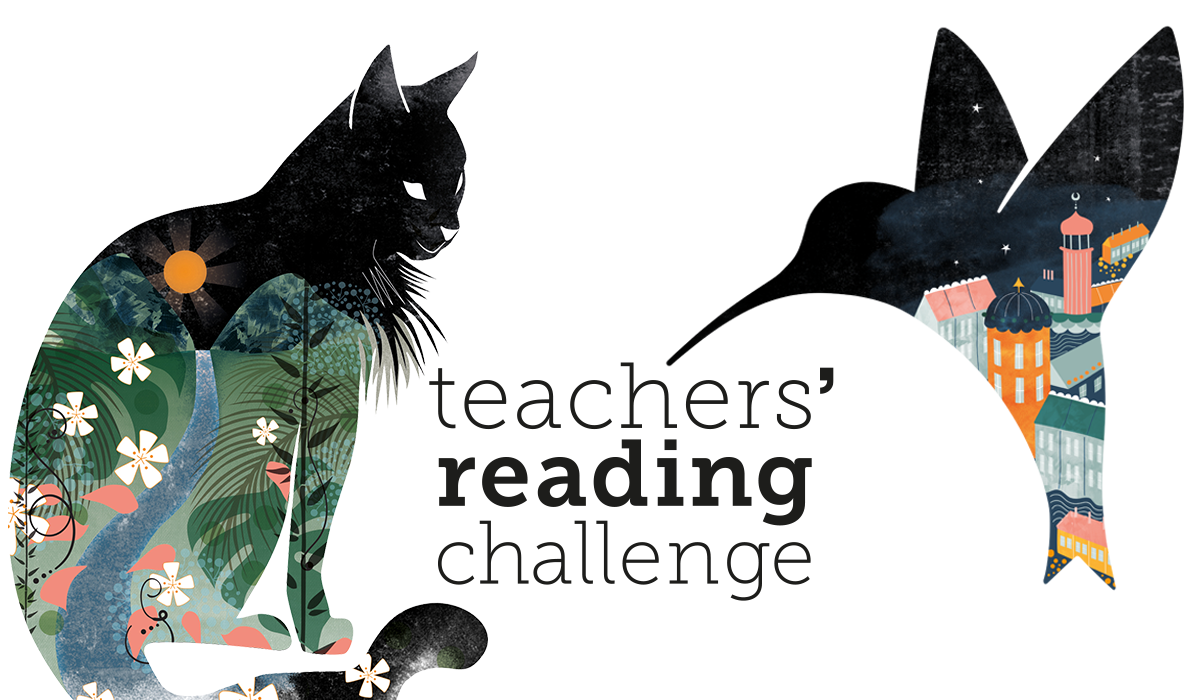 The BFG
Roald Dahl, Quentin Blake
Subjects
Fantasy Worlds - awesome adventures of magic and mystery
Every night, when the world is sleeping, big gruesome giants guzzle up whoppsy-whiffling human beans. And there's only one giant who can stop them - the BFG. He's the kindest giant there is and, with his friend Sophie in his top pocket, he sets out to rid the world of the Bloodbottler, the Fleshlumpeater and all their rotsome friends forever...
Reviews
Read at school
Anonymous 13.01.2021
I love the funny words and rhymes - we read this at school
Anonymous 12.01.2021
I would recommend this book to all, weather you read it yourself or you are read to. I thought this book was very interesting. It made me scared and happy all at the same time. Scared because of the mean giants but happy that the BFG finally had a friend in Sophie and her him. I do wish the BFG had stayed around or visited Sophie though in the end.
Anonymous 12.01.2021
It was a very wholesome book and I enjoyed reading it. My favourite character was the BFG because I felt sorry for him and all he wanted to do was make people have good dreams. I would definitely recommend this book.
Anonymous 08.01.2021
I like this book better than the film
Anonymous 06.01.2021
I got really hooked on it.it's about a giant who saves a girl from other giants
Anonymous 04.01.2021
I would recommend this book to someone who likes big friendly giants.
Anonymous 31.12.2020
my favourte person is the bfg my favourte bit is the witching hour
Anonymous 29.12.2020
Its about a girl called Sophie who became friends with a big giant. My favorite character is Sophie because shes so cool.
Anonymous 26.12.2020
This book is about a girl called Sophie who gets kidnapped by a giant called the big friendly giant or the BFG for short. The BFG lives with nine giants with the fleshlumpeater as the boss and the biggest of them all. The Giants all eat humans apart from the BFG. My favourite character is the blood bottler who is one of the Giants. There is not much I can say about him but he is disgusting and horrible. I think this book is spectacular and I recommend it to people aged 8+.
Anonymous 22.12.2020
I liked Sophie because she is nice and friendly towards the BFG, I liked the part when they meet the queen as she helps them defeat the bad and disgusting giants. I think this book is very funny and it wants you to read further and further until the book is finished so I recommend it to all the children who like comedy and long interesting books like me. I rate it 5 stars.
Anonymous 21.12.2020
It is really funny because The BFG doesn't know how to talk properly and he also has really big ears.
Anonymous 21.12.2020
I really enjoyed reading this book because it was really funny(only some parts). Mu favourite part was when the bloodbottler ate the snozzcumber and spat it out because it was really disgusting. If this book was fiction my favourite character would probably The BFG. I rated this book 5 stars so I would definitely recommend this book.
Anonymous 18.12.2020
The big friendy giant
Anonymous 14.12.2020
I loved this book because at the end they go and tell the Qeen about the monsters that eat the humans at night I also liked it when the bfg told the girl that he was the one that gave the boys and girls sweet dreams. I love Roald Dahl books and this one is one of the best ones.
Anonymous 13.12.2020
I thought this book was exciting and curious. This made me want to read on and explore what happens next.I liked the BFG because he is extremely friendly to humans which is unlike the other giants. The others are mean,selfish and stubborn.I would recommend it to someone else who likes curiosity and mystery and happiness/excitement!
Anonymous 12.12.2020
It was really good and sneaky.I really enjoyed the plan to get rid of the bad giants!
Anonymous 12.12.2020
I loved it. I thought the BFG was.going to eat Sophie, but then I realised he was kind and you can't know what someone is like based on their appearance.
Anonymous 08.12.2020
It was adventurous and funny.
Anonymous 07.12.2020
I love this book! It's a bit sad because people die but also funny because The BFG says some words wrong and has funny language.
Anonymous 06.12.2020
Back to top